About Ronald Smith Heating & Air
Top-Rated HVAC Company Serving the Lithia Springs Area Since 1981
The greatest challenge in the HVAC industry is not technology, expertise, or cost effectiveness. The greatest challenge is education. If we expect homeowners and homebuilders to utilize the latest, most cost-saving technologies to properly save energy, it is then our obligation to provide the tool that makes this educational process accessible and convenient.
With an emphasis on a tight thermal envelope and quality control, our projects have improved indoor air quality (IAQ), better acoustics and lower operating costs. We also offer hybrid heating and cooling applications that combine different types of fuel for maximum performance and value.
Since 1981, Ronald Smith Heating & Air has been the provider of HVAC services to many respected names in residential and commercial construction. These include builders, general contractors, insulation companies, architects, and engineering firms who have hired us time and time again because we have earned their trust and confidence in our level of service.
With all new construction, our services include estimating, design, manual "J" calculations, indoor air quality needs, field measuring, duct installations, 24/7 customer service and extended maintenance on every home we install. Our years of service and experience help you make smart decisions up front, so that when your home is completed, you have the best heating and air conditioning equipment that best fits your budget and needs.
Our pledge is to stand out from our competitors with knowledge, pricing, quality and specifications. Contact us at (770) 766-9212 to learn more about what we can do for you.
We are Proud to Be a Carrier Authorized Dealer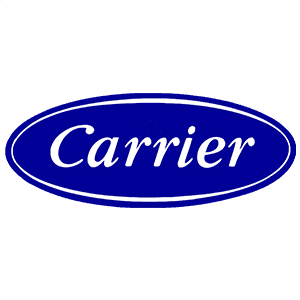 At Ronald Smith Heating & Air, we do more than just provide a service. We provide expert knowledge and professionalism that produces quality results every time. We value our customers more than anything else and bring not only quality products, but quality service.
Our company is a Carrier Factory Authorized Dealer. To become a CFAD, Carrier has certain criteria and training in which dealers must complete to ensure the standards and knowledge of a company. Among other awards given by Carrier, RSHVAC also won the "2017 Presidents Award".
Company History
Ronald Smith Heating & Air was started in 1981 out of Mr. Ronald Smith's home. Our company consisted of Mr. Smith and his 12-year-old eager-to-learn son, Robert. Mr. Smith did not start out with brand new vehicles or tools. He worked out of his own used truck, and did paperwork from a bedroom-turned-office at his home. Ronald worked nights and weekends as a second job to bring in extra money for his family. After Robert graduated from Lithia Springs High School, he continued working with his dad on weekends while he attended HVAC school. Together they worked a lot of very long hours to grow the company. After Ronald retired, Robert continued the family business. He and his wife, Kim, have 3 boys in which they hope to pass the company on to one day.
Ronald Smith Heating & Air is a hometown company with long standing customers who have supported us through the years by referring others. Without this community, we would not be where we are today. We are not only a business, but an outlet in which to help support and give back. Supporting your community is important and we are proud to do so. Ronald Smith Heating & Air is "large enough to serve and small enough to care!"
Learn more about our Lithia Springs HVAC company by calling (770) 766-9212 today.
Amazing Company - Angela G.

Great Service and Fair Pricing - Todd E.

Above & Beyond Service - Brooke D.

Great Service!! - Beverly S.

Very Satisfied - Kentae W.
Ronald Smith Heating & Air
Values & Standards We Believe In
Financing & Rebates

We have great financing options with approved credit and rebates available. Helping you get what you need when you need it.

Competitive Pricing

We offer straightforward pricing backed by quality service. You will get the best value with us!

We Provide Free Estimates

If you are in need of a free estimate on a new HVAC system, look no further. Our team is happy to come out and help!

Locally Owned & Operated

Our team of heating and cooling professionals has been servicing our local community since 1987.